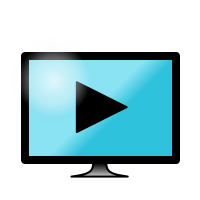 Join the upcoming VisualARQ Webinar!
Click on the following links to check the dates and join one of the upcoming VisualARQ webinars.
Introduction to VisualARQ (in English)
Introduction to VisualARQ (in Spanish)
You will see an overview of the VisualARQ main features and you will learn the basics to start working with VisualARQ.
Recorded webinars
VisualARQ 2.0. Flexible BIM for Rhino (5th October 2016)
The webinar shows the Flexible BIM features VisualARQ adds to Rhino, based on the upcoming 2.0 version:
How VisualARQ streamlines workflow + improves architectural design process efficiency within Rhino
How to model with 3D parametric architectural objects.
How to create the 2D documentation out of the 3D model (Floor plans, sections, elevations, schedule tables, areas, etc.)
IFC import and export features.
Integration with Grasshopper
VisualARQ 1.9 New Features Webinar (8th July 2015)
This webinar held on July 8th 2015 shows an overview of VisualARQ 1.9 and focuses on the latest new features and enhancements, including:
IFC Import & Export
IFC Tag and Export options
New Plan View features
New Slab object features
New way to insert doors and windows
New Curtain wall features.
Create columns from 3D and 2D blocks
Overview of VisualARQ Grasshopper Components WIP IV
Do you want to learn more?