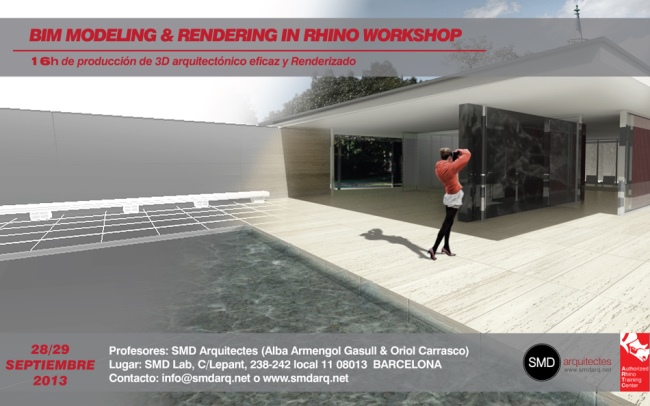 When: Sep 28 – 29, 2013 (10am to 2pm and 4pm to 8pm) (16 hours)
Where: SMD lab Authorized Rhino Training Centre, c/Lepant 242 Local 11, 08013 Barcelona
Instructors: Alba Armengol Gasull and Oriol Carrasco
Language: English/Spanish
The BIM Modeling & Rendering Workshop, held by SMD arquitectes, is aimed at students and professionals who are interested in the production of architectural projects.
The course is focused on the VisualARQ plug-in for Rhino. It will offer an approach to its BIM tools for a fast and efficient production of architectural projects, as well as the creation of 3D realistic architectural views with the V-Ray render engine for Rhino.
Discount available until Sept 22!