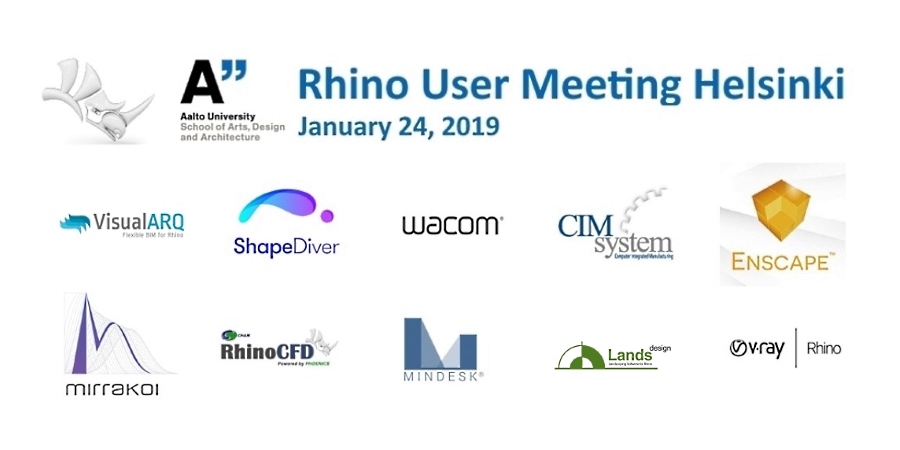 Rhino User Meeting Helsinki 2019
24 January 2019: 9h-18h
Aalto University (School of Arts, Design and Architecture)
McNeel Europe organizes a Rhino User Meeting at Aalto University in Helsinki on the 24th January 2019.
Come and learn more about state-of-the-art Digital Design and Fabrication.
Get inspiration from industry experts in different fields: Architecture, Engineering, Product Design,
Algorithmic Modeling, Virtual and Augmented Reality, Visualization, 3D Printing, Robotic milling,
Environmental Analysis, Landscaping, Sculpture, and much more!
Get the latest news about VisualARQ, Lands Design, Rhino WIP, Rhino Inside, Rhino Compute, RhinoVR, Grasshopper and
food4Rhino.
Watch presentations and get hands-on with live software demonstrations from the exhibitor partners.
Coffee breaks, lunch and networking drinks are included within the ticket price!
Early Bird tickets until January 10, 2019: €65 (then €95)