April 2013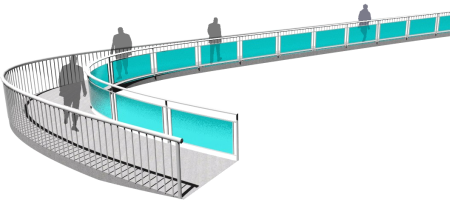 VisualARQ 1.7.1 available!
Fully integrated in Rhino 5, the new VisualARQ 1.7.1 version is more robust, faster and supports larger files with smaller size than ever. Download the
free evaluation version
, or get the
free update
 if you already own VisualARQ.
---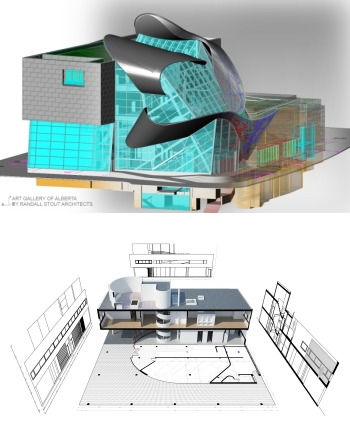 VisualARQ, architectural tools for Rhino:
Freeform architecture: Curved walls, free-form surfaces, free-form beams… any complex architecture design is possible
Fun and easy to use: intuitive, easy and efficient workflow. Just learn VisualARQ while you use it.
Cut Sections, make plans: get all project documentation automatically from the 3D model. Floor plans, sections, elevations, areas, schedule tables with object information…
Model with 3D smart architectural objects: Create, customize and edit parametric walls, stairs, railings, beams, doors, windows, and other architectural objects anytime.
Create the 3D model from 2D drawings: convert 2D drawings in 3D architectural objects automatically.
Generate architectural views: dynamic sections, renders of exterior and interior views.
BIM features for Rhinoceros: geometry and object data are linked, and files are exported in .IFC file format.
---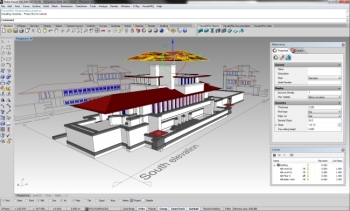 10 reasons why VisualARQ works better in Rhino 5 than Rhino 4!
It's been over 5 months since Rhino 5 was released, and 1 month since the latest update of VisualARQ 1.7.1. It's time to take stock of the main advantages and reasons why VisualARQ works better in Rhino 5.
Read the full post here
.
---
VisualARQ Tips & Tricks
---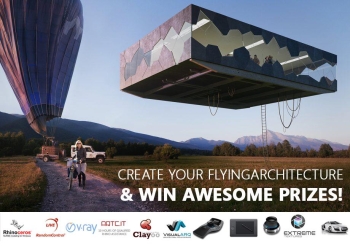 Win a VisualARQ license with the Architecture unchained contest!
Flyingarchitecture has organized the "Architecture unchained" contest so that people can create something unique, futuristic and inspiring without limitations. Get awarded with multiple prizes.
More information here.