July 2013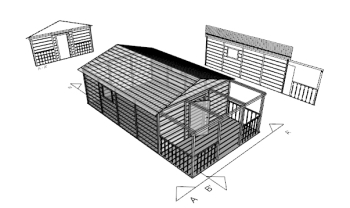 VisualARQ 1.7.3 available!
The new VisualARQ 1.7.3 version is already available for download and now includes support for VisualARQ Grasshopper Components WIP2.
Download the free evaluation version, or get the free update if you already own VisualARQ.
VisualARQ 1.7.3 fixes all known bugs and includes new features:
Added support for VisualARQ Grasshopper Components WIP2.
Added mesh, hatch and text support in section and plan views.
Doors and windows openings are also subtracted in connected walls (vertical or horizontal).
Walls can be created from a closed planar curve.
See the complete list in What's new
---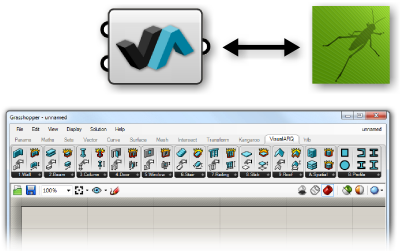 VisualARQ Grasshopper Components WIP 2 available!
New features:
Added components to work with VisualARQ walls
Added component to convert (explode) a VisualARQ object into a BRep.
Added components to calculate VisualARQ objects area and volume.
Added component to get a VisualARQ object property.
Join the VisualARQ Grasshopper Components Community!
---
Savanna 3D download version
You can purchase a download version of VisualARQ and the Savanna 3D block library. The download version is cheaper than boxed version, as you save the shipping and DVD case costs.
Check here to see the list of purchase options and pricing.