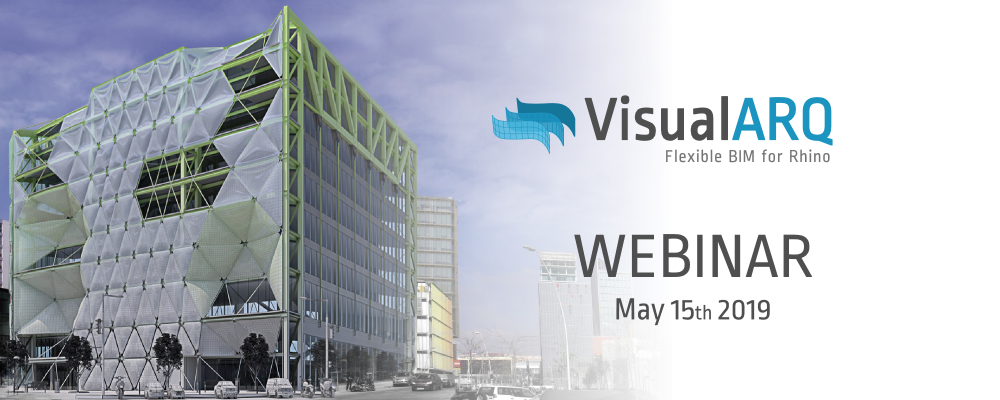 Webinar: Flexible BIM workflow with Rhino, VisualARQ and Grasshopper
Sign up for this free webinar to get to know an overview of VisualARQ "Flexible BIM" features it adds to Rhino and Grasshopper.
You will learn:
How to work with smart architectural objects and create new custom parametric objects with Grasshopper.
How to automate design workflows using BIM elements with the VisualARQ Grasshopper components
How to exchange models between Rhino and other AEC software with the IFC import and export features.
How to generate dynamic 2D drawings from a 3D model
When:
Upcoming events
Come to meet us in the following events, where VisualARQ presentations and workshop will take place.
New object styles in food4Rhino
Discover some of the new parametric object styles available in food4Rhino: