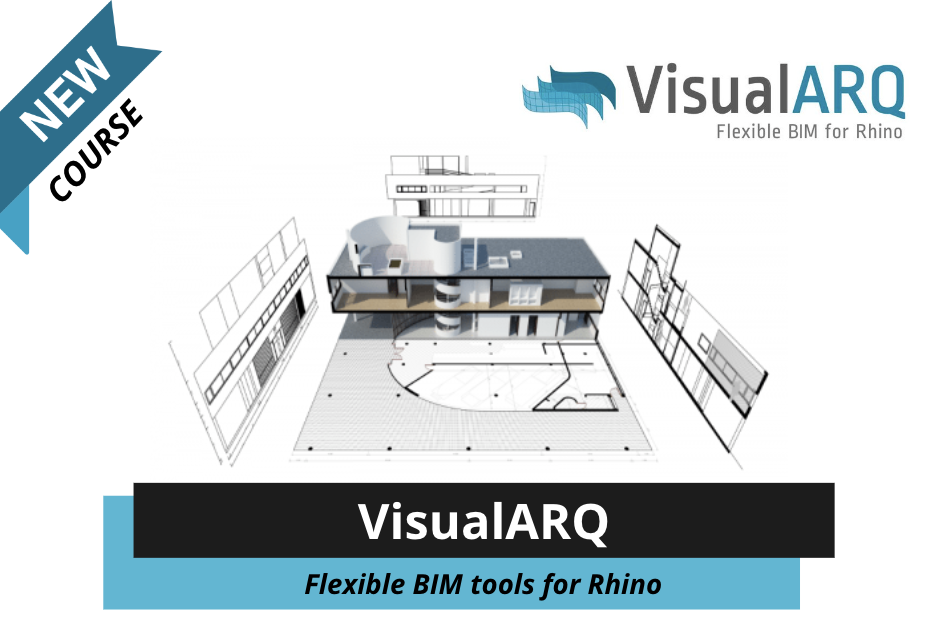 Rhino3D.Education offers a new online course "VisualARQ, Flexible BIM Tools for Rhino".
The course is a step-by-step guide where the students will learn the architecture modeling workflow with VisualARQ and Rhino while modeling Le Corbusier's masterpiece "The Villa Savoye".
This course can be followed quickly with just a little Rhino experience, although most videos focus only on VisualARQ features.
VisualARQ, Flexible BIM Tools for Rhino course is 100% free. However, if you want an official certificate, please follow the instructions below:
Submit your final project, the same as what you have been developing throughout the course.
Complete the payment for the Certificate.
Until December 31st, 2022, save 50% on your Certificate with code: VISUALARQ50.
After you purchase the Certificate, one of our professional instructors will take the time to review and evaluate your project. If everything is ok, you'll get the approval certificate for the course.
Rhino3D.Education offers several courses in Rhino, Grasshopper, Computational Design, GhPython, PanelingTools, RhinoCAM, V-Ray, and more.