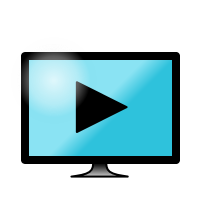 Join the upcoming VisualARQ Webinar!
Click on the following links to check the dates and join one of the upcoming VisualARQ webinars.
(There are no new webinars announced so far)
You will see an overview of the VisualARQ main features and you will learn the basics to start working with VisualARQ.
---
Recorded webinars
VisualARQ 2. Flexible BIM for Rhino (17th May 2017)
The webinar shows the Flexible BIM features VisualARQ adds to Rhino, based on the VisuaLARQ 2 Beta version:
Overview of VisualARQ Flexible BIM features.
New toolbar: object selection commands (min. 8'02").
New Section and Level Manager (min. 9'07").
Real time 2D vector drawings and Layout sheets preparation (min. 12'32").
New VisualARQ object styles from Grasshopper definitions (min. 16'37").
New Furniture, Element and Annotation object, also created from Grasshopper definitions (min. 23'20").
Custom parameters created by object, by style, by document and from Grasshopper (min. 32'18).
Creation of Tables listing objects with custom parameters (min. 41'21").
New Space object features (min. 43'52).
VisualARQ objects in external references (min. 49'16).
VisualARQ 1.9 New Features Webinar (8th July 2015)
This webinar held on July 8th 2015 shows an overview of VisualARQ 1.9 and focuses on the latest new features and enhancements, including:
IFC Import & Export
IFC Tag and Export options
New Plan View features
New Slab object features
New way to insert doors and windows
New Curtain wall features.
Create columns from 3D and 2D blocks
Overview of VisualARQ Grasshopper Components WIP IV
---
Do you want to learn more?