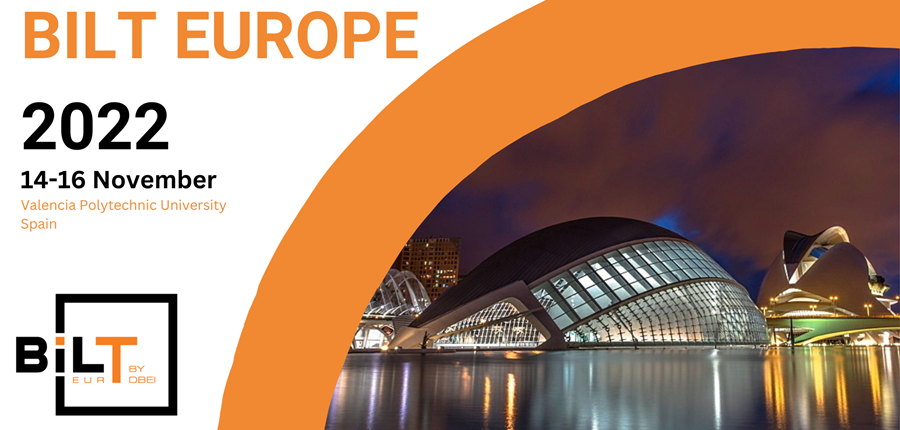 The BILT Europe 2022 event, organized by DBEI (Digital Built Environment Institute) is on 14-16 November 2022, at the Valencia Polytechnic University, Spain.
There will be a VisualARQ presentation on November 15th (11.30h), Flexible BIM and Parametric Design techniques in architecture with VisualARQ, Rhino and Grasshopper, that will introduce the main "Flexible BIM" tools VisualARQ adds to Rhino and Grasshopper for developing a project of architecture inside Rhino in 3D, producing the 2D documentation drawings and delivering a BIM model for other AEC applications.
There will be many other presentations and attendees from important architectural and engineering firms.
These are some of them:
Speckle
Clearedge3D
Parametricos Ltd.
SBE Engineering
Boston Dynamics
Bluebeam
Infinity Dimensions
3XN Architects
Rambøll
Nato
Infranea
Grafcon Sia
Cadatwork
Bjarke Ingels Group
Fairleigh Dickinson University
Niras
Hoare Lea
Amberg Group Ltd