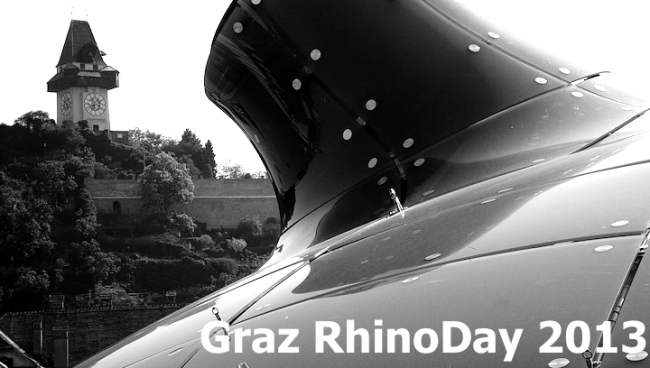 RhinoDay Graz 2013: Ideas for Design and Modelling
TU Graz. Rechbauerstraße 12 Graz (Österreich)
16. Okt. 2013 – 8:00 Uhr – 17:30 Uhr.
Der RhinoDay Graz 2013 steht unter dem Motto "Ideas for Design and Modeling" und wird vom
Rhino3d-shop.at
 am 16. Oktober an der TU Graz veranstaltet. Der VisualARQ-Workshop "
BIM + Parametric architectural modeling in Rhino with VisualARQ
" findet im Rahmen der Veranstaltung von 8 Uhr – 11 Uhr statt. Sie lernen bei diesem Workshop die Erstellung und Bearbeitung von parametrischen Architekturobjekten, das Erstellen architektonischer Zeichnungen aus dem 3D-Modell und weitere BIM-Funktionen, die Rhino mit VisualARQ erhält. Zudem gibt es eine kurze Einführung in VisualARQ um 12:30 Uhr. Beim RhinoDay werden zahlreiche weitere für Rhino interessante Plug-ins und Werkzeuge vorgestellt.
Das Gesamtprogramm und die Anmeldungsdetails finden Sie hier