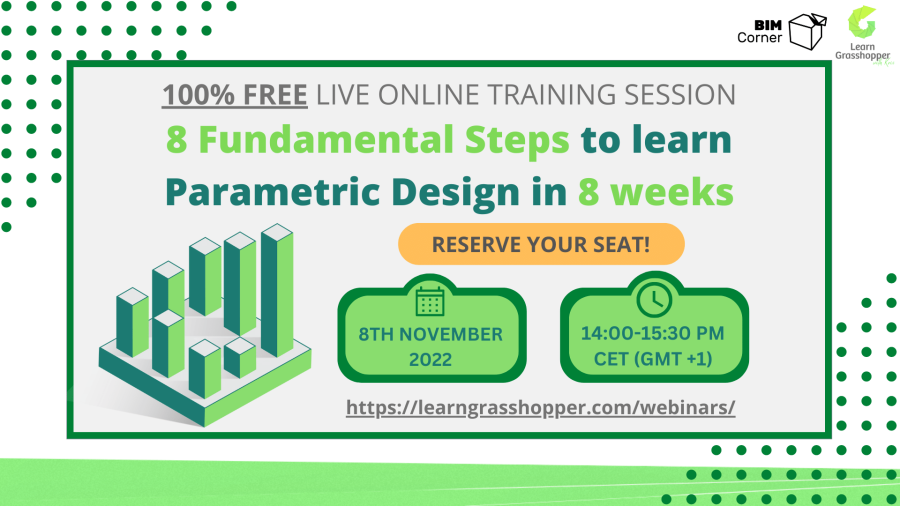 8 Fundamental Steps to learn Parametric Design in 8 weeks
8th November 2022
14:00-15:30 PM CET (GMT +01)
In this 100% Free live online training session, Krzysztof Wojslaw from Learngrasshopper.com will explain in detail the whole process of learning Parametric design step by step, entirely from the beginning.
He will prove that even without programming experience and lack of time for studying, it is possible to understand Parametric Design in just 8 weeks. Thanks to skills build based on 8 Fundamental steps, you will be able to automate your design tasks and have much more fun at work.
This webinar will also introduce some of VisualARQ's key features about how it integrates with Grasshopper, and its IFC import and export capabilties.
Only registered users will get special gifts:
Mind-map with the proven learning process, which saves hundreds of hours spent on studying
Links to documents, tutorials and practical exercises
Link to the recorded session.
Reserve a seat!