Terrace floor columns
Create the Terrace floor columns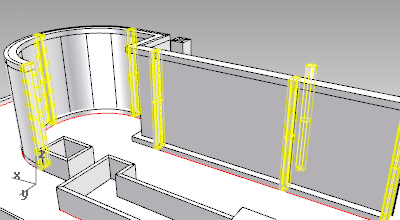 The process to create the Terrace floor columns is the same for the Ground floor columns and the First floor columns.
Run the _vaColumn command  to insert the columns in the Terrace floor. Select the proper style, alignment, height and profile dimensions for each column.
Move  , _Copy   and _Rotate  the columns according to the Terrace floor Bitmap.
---
Back to Index menu