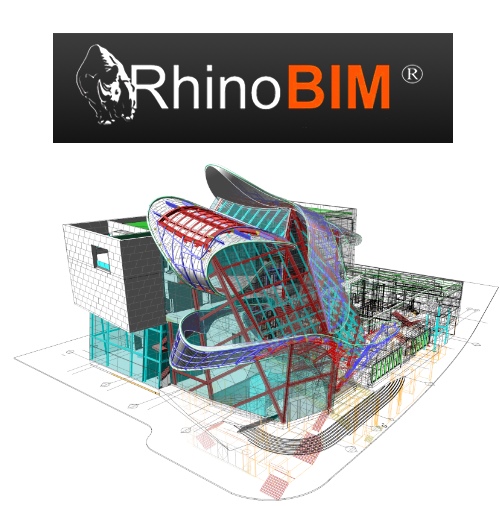 RhinoBIM
RhinoBIM was a Rhino plug-in that provided tools for structural design and analysis to enhance Rhino for the Architectural, Engineering and Construction Industries. The development started by Virtual Build Technologies LLC. and Asuni has been discontinued and the plug-in is no longer available.
Find RhinoBIM features in VisualARQ
Many of the existing RhinoBIM features are already available in VisualARQ:
Library of steel profiles (EURO and AISC) to generate parametric beams and columns.
Tool to generate beams from curves (video)
Components in Grasshopper to generate structural elements. (video)
Quantity take-offs (video)
…Coming soon:
There are other functions that will be integrated in VisualARQ 3 version:
Clash and clear tools
Libraries of steel profiles worldwide
If you miss any feature existing in RhinoBIM in VisualARQ,
let us know
and we will integrate it in future versions. If you own a RhinoBIM license, you can get VisualARQ at a special price. Contact
visualarq@asuni.com
for more details.