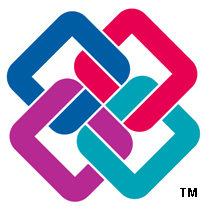 IFC
VisualARQ includes a built-in IFC import and export plug-in, which makes it possible to exchange IFC 2×3 files between Rhino and other AEC software packages.

---
What is IFC ?
The Industry Foundation Classes (IFC) file format is a standard way of exchanging objects in the building industry to reduce loss of information when transmitting files between different applications.
For more information see: www.buildingsmart.com
What kind of information does VisualARQ import and export through IFC file format?
Parametric information:
VisualARQ objects (walls, doors, beams, slabs, etc…) are exported and imported keeping their parametric properties and built-in information. This interoperability varies on the object type and capabilities of each piece of software in reading and exporting IFC files.
Custom data:
The custom information added to geometry with the custom parameters feature is stored in IFC files.This feature allows users to include information such as material properties, cost per unit, and other custom metric information directly associated with any object in the model.
IFC categories:
VisualARQ objects are exported and imported as the object type they are, but other objects can get any ifc type with the IFC Tag feature.
The IFC Tag
The IFC tag feature lets you assign IFC properties to the objects when they are exported to IFC. These properties include a list of IFC types, and a Name, Description and Tag field. These properties can be assigned by layer from the IFC Export Options dialog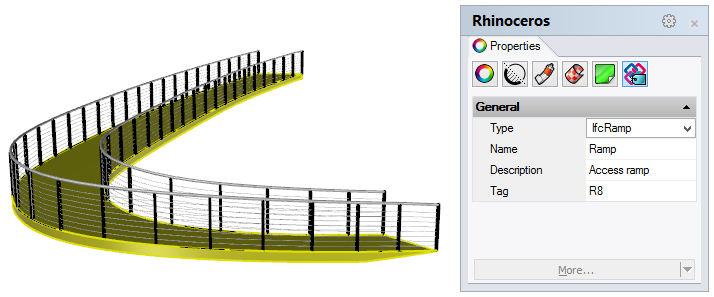 Where is IFC supported?
IFC is supported in most of the structural MEP and architectural software packages, and in many of the applications involved in building information modeling (BIM). The following software applications have been used to test the generated IFC files:
Solibri Model Viewer (video)
Revit Architecture (video)
AutoCAD® Architecture
Graphisoft ArchiCAD (video)
Tekla BIMsight
Navisworks
Here you can find a list of software products supporting IFC:
Is VisualARQ certified by buildingSmart?
VisualARQ IFC 2×3 import and export features fulfil the requirements to be a certified software by buildingSmart. However, we at the VisualARQ team prefer to invest in development in order to provide a successful IFC import and export functionality rather than paying a fee to appear in that list.
Does VisualARQ support IFC 4?
Not yet. The support for IFC 4 files is planned for future development. Send an email to visualarq@asuni.com if you want to be notified when VisualARQ supports IFC4 files.
From VisualARQ to Revit…
See this full guide to learn how to exchange models between Rhino and Revit through IFC.
The following video shows how to export an architectural model from Revit to Rhino and from Rhino to Revit through .IFC file format.