Visualization
Architectural 3D section views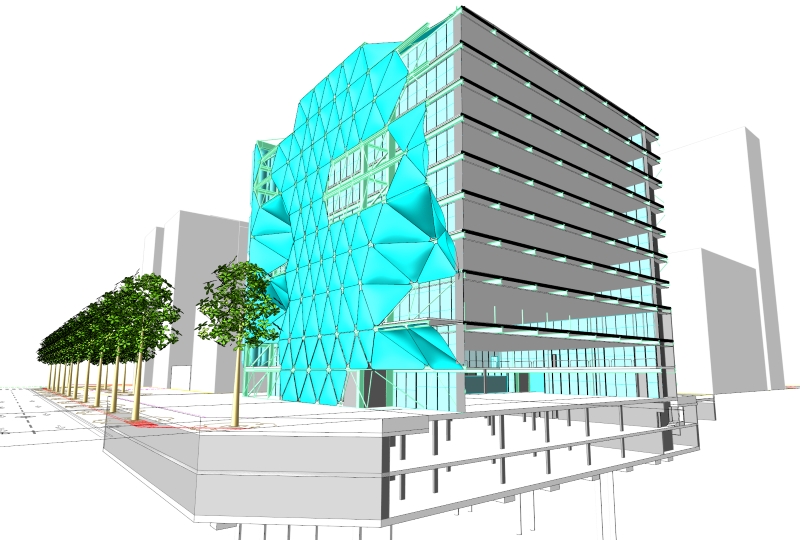 Show the model in real-time section views using the Level visibility from the Level Manager and the Section activation from Section manager.
Great architectural section views:Show your model from section views and shot renders. The best way to describe it.
Vertical sections:Select a section line from the Section Manager to activate sections in the model. Sections can be activated from jogged section lines too.
Horizontal sections:Show and hide levels or activate a Level cut plane in any viewport from the Level Manager.
Clipping planes:The clipping plane object represents an infinite plane for visibly clipping away geometry in a specific viewport.
Improve project modeling:Turn sections and Levels cut planes on, as well as clipping planes, and work from the inside of the building. It makes it easier to select and edit objects.
---
Display modes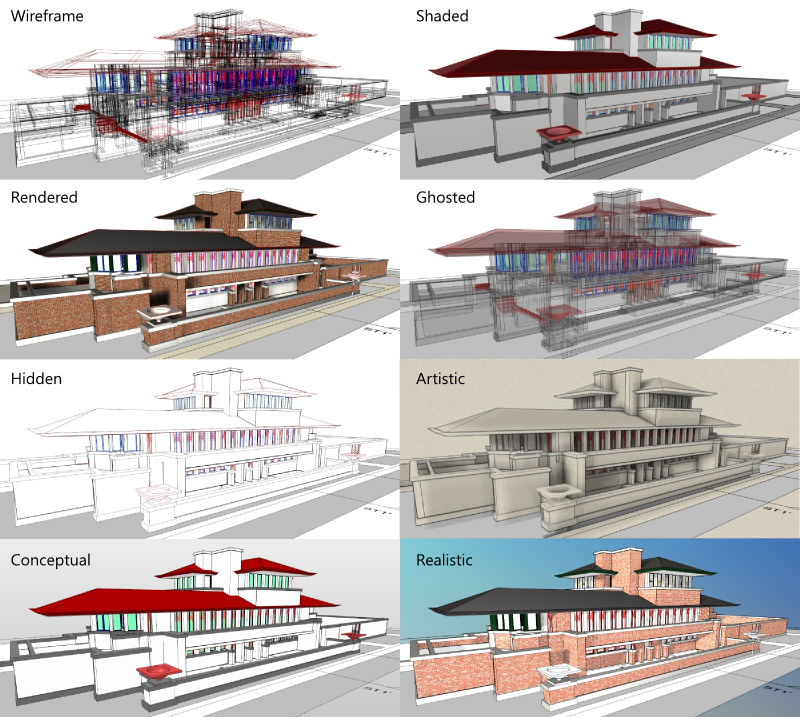 Rhino and VisualARQ provide different display modes that manage the appearance of viewports for your best workflow.
Standard display modes:Wireframe, Shaded, Rendered, Ghosted, X-Ray, Technical, Artistic and Pen…
Hidden display mode:Aimed to show architectural drawings. Uses real-time silhouettes, creases and borders. Objects behind other objects are occluded.
Conceptual and Realistic display modes:Attractive display modes that improve the lighting settings, show real-time silhouette and the contour of curved surfaces, apply a thickness variation for contours and provide a transparency control of objects by layer. The Realistic display mode shows the textures of objects and activate the shadows.
Fully customizable:Lights, shadows, background, colors, edge thicknesses, visibility options and many more parameters to create your desired display mode.
---
Render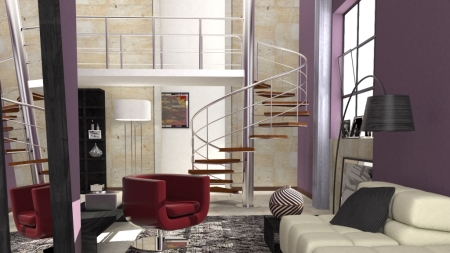 Assign materials, texture mappings, backgrounds, add lights and generate realistic and artistic architectural views. Rhino provides its own built-in render engine but others can be used.
Rhino render
V-Ray for Rhino
Flamingo nXt
Maxwell render
Brazil
Thea render for Rhino
Neon