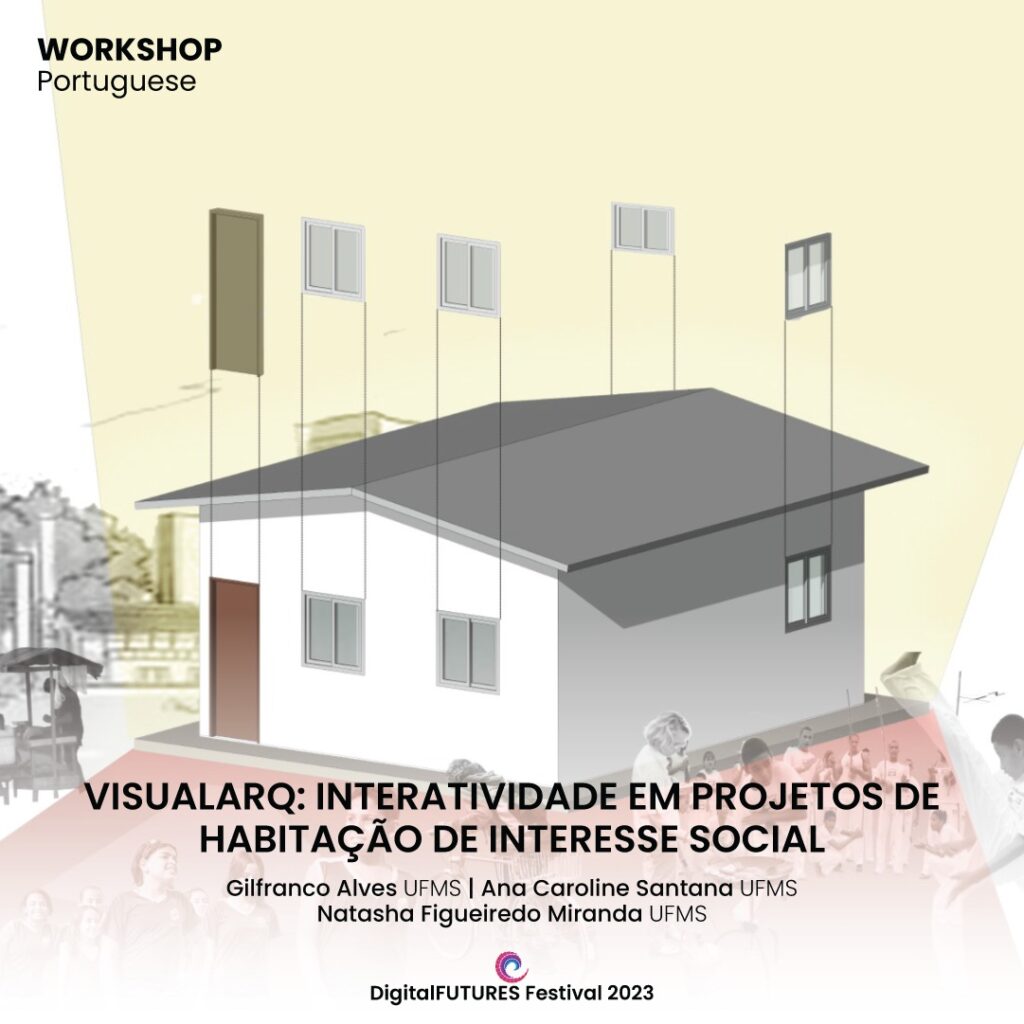 VISUALARQ: Interatividade em Projetos de habitação de Interesse social
Instructors: Gilfranco Alves, Ana Caroline Santana; Natacha Figueiredo Miranda
Dates: 25, 26, and 27th July 2023
Language: Portuguese
More information (PT).
The VisualARQ workshop "Interatividade em Projetos de habitação de Interesse social" will take place online during the Digital Futures event next 25, 26, and 27 of July, in Portuguese.
This workshop seeks to investigate the possibilities of mass customization of architectural elements in housing projects of social interest through parametric and BIM software.
The program will be structured in the following stages: in the first moment, the general presentation with a theoretical contribution involving the concept of mass customization together with housing projects of social interest, having as context or use of digital modeling in parametric software, BIM, and its possibilities of interactivity.
The second part of the workshop will introduce the participants to the first steps of modeling a model project of habitation of social interest with Rhinoceros and VisualARQ.
The third part will be the development of a workflow for the substitution of two architectural elements, squares, within the projected model. This will be given from the creation of families and adjustments of their parameters, understanding the impact of both on the architectural project as a whole through quantitative extraction of these elements.
---
DigitalFUTURES is an independent, online platform for architectural education, staffed and run by volunteers. DigitalFUTURES operates throughout the year, offering talks and tutorials in several languages. Recordings of all sessions are uploaded to YouTube, to form a permanent repository of educational materials, available for free to all.