The following projects showcase the work of Andrea Gavagnin, an Italian architect who virtually recreates existing buildings in collaboration with architect Cristian Boscaro. Andrea and Cristian presented their work based on the Bibione Lighthouse project at the
11º RhinoDay in Padova last 14th November
. In the presentation they showed how Rhino, VisualARQ and Arena4D helped them to improve the workflow in their projects. The Bibione Lighhouse project was designed to test and evaluate the efficiency of VisualARQ and Arena4D. The Arena4D plug-in was used to visualize a point cloud, obtained from a 3D scan, inside Rhino. VisualARQ did the rest: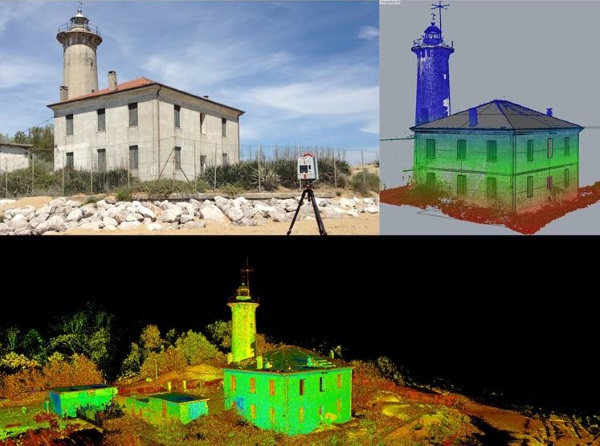 The contractor of the Lighthouse project comissioned the production of the project documentation drawings (4 floor plans, 4 elevations and 2 sections) from the scanned building. Using the traditional techniques for the generation of these plan drawings (AutoCAD for the 2D drawings and the Leica Cloudworks plugin to import the point cloud from the scan), Andrea needed nearly 4-5 days to finish the work. However, using Rhino, VisualARQ and Arena4D plug-ins, the production of these drawings was finished in just a day and a half.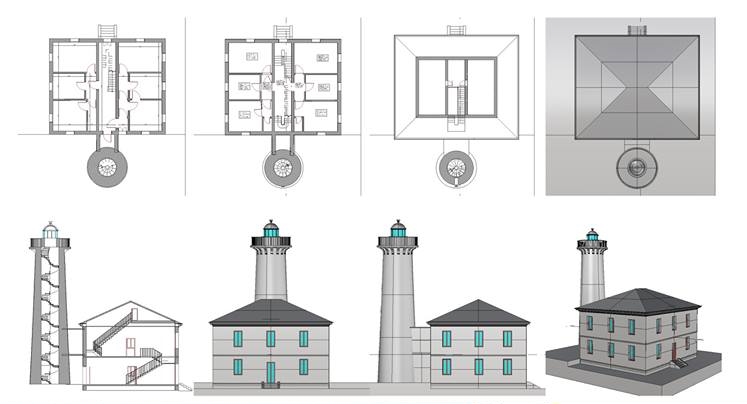 In addition to saving time, Andrea highlighs other big advantages of using VisualARQ in combination with Rhino for his projects:
The speed to model the building in 3D using VisualARQ parametric architectural objects.
The ability to get all the required plans (sections, floor plans and elevations) from the 3D model. The plans are linked to the model and they get updated after any change. There is no need to redraw them anymore.
The flexibility to model complex elements, which would have been taugh to handle in other software packages.
The option to create doors and windows from 2D curves, thanks to the Opening from curves command.
The second project, a residential house, is a case study for dimensioning and 3D modeling aimed at the production of 2D documentation for further building interventions.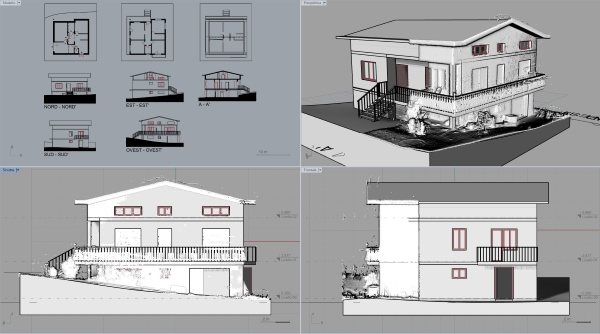 Andrea will keep using VisualARQ in other projects, we hope we can show them soon! Images provided by Andrea Gavagnin (andrea@gavagnin.com).