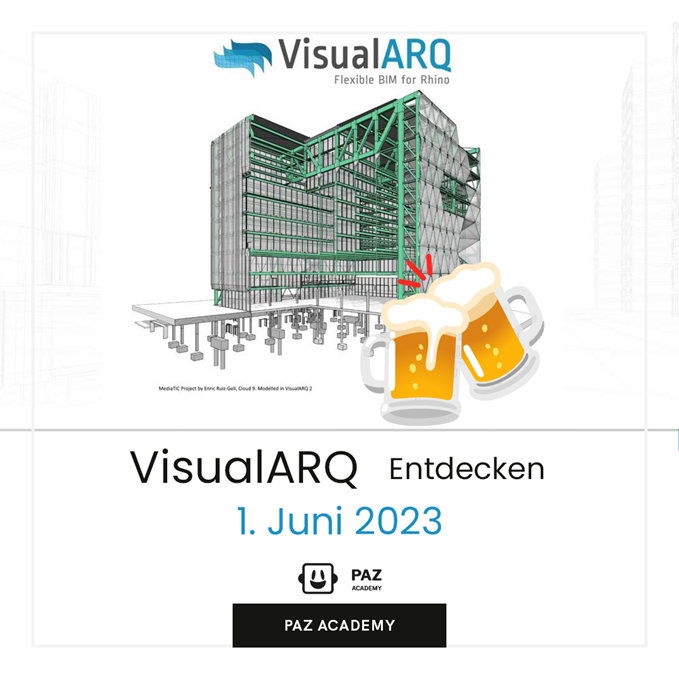 VisualARQ + Lands Design Entdecken
When: 1st June 2023, 18.30h-20h
Where: Paz Academy office
Cost: free
Come to discover VisualARQ and Lands Design in this event, organized by Paz Academy at their office in Zurich, on next 1st of June 2023, from 18.30 to 20h.
Paz Academy, new trainers, and resellers of VisualARQ and Lands Design will present these two advanced BIM solutions for Rhino, aimed at architects, landscape architects, engineers, and students.
Paz Academy are experts in Rhino, Grasshopper, VisualARQ, Lands Design, parametric design, and other tools in the AEC industry, and they run regular online and face-to-face courses at their PAZ Central office in Zurich.
Join this wonderful free evening while having an aperitive, networking, and learning about VisualRQ and Lands Design, the groundbreaking BIM software for Rhinoceros, Grasshopper, and the whole ecosystem.