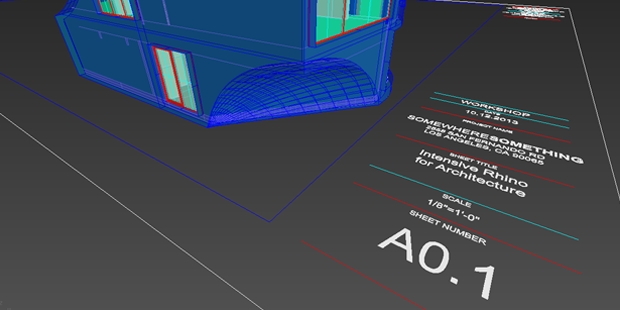 Take advantage of this training opportunity. This summer, in Los Angeles, several courses on Rhino, Grasshopper and VisualARQ will take place. You have two ways to approach this:
The first one: you are a very formal and disciplined professional, interested in expanding your knowledge about the world of Rhino and Rhino-related products. There is so much to discover! In four short and intense workshops, you will get to know more about the software that will make your work in architecture much easier.
The second one: you are a busy professional who deserves a break without feeling guilty. Sunny California is waiting for you. In addition to touring Los Angeles, taking a close look at the beaches, succumbing to the temptation of going up along the Big Sur coast to San Francisco, you can devote a few days to your perfect alibi: attending some workshops on computer software, which will prove so useful when you'll get back to your work.
In both cases, check out this tempting offer by
SomewhereSomething
. You can sign up for one or several courses:
It's impossible not to find any of these courses attractive. Go ahead and take a look!
Location
SomewhereSomething
2558 N. San Fernando Rd, Studio A8 Los Angeles, CA 90065