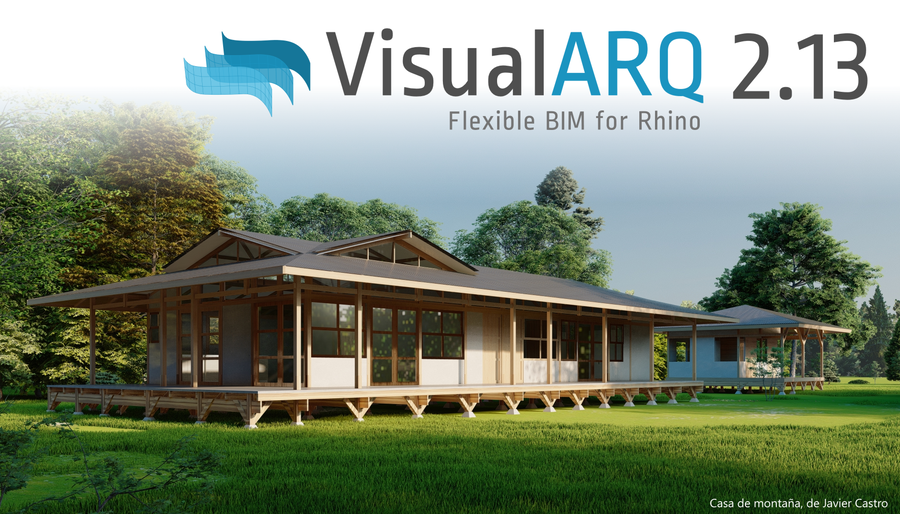 VisualARQ 2.13 is now available for download.
This new service release includes some new features and fixes most of the issues reported by users.
Reference VisualARQ objects with the Grasshopper Player
Added Chinese (Traditional) language
Component to get the start and end planes of a beam
New API scripts available
Improvements in performance
Access to object parameters in a workession, also from Grasshopper.
See the complete list in What's new.
The most relevant enhancement is the option to reference VisualARQ objects with the Grasshopper Player. This feature lets you create custom commands involving VisualARQ objects, which opens a new world of possibilities.
We have arranged some examples in a new plugin called VisualARQ Labs (available on food4Rhino), which include the following commands:
Match properties between VisualARQ objects: style, height, alignment.
Match section attributes for Rhino geometry
Extend walls to other walls
Select duplicated VisualARQ objects
Split walls horizontally
Extract curves from VisualARQ objects
Offset VisualARQ objects
Check them out on the VisualARQ Labs page.
Download VisualARQ 2.13!
This is a free service release for all VisualARQ users and works on Rhino 5, Rhino 6, and Rhino 7.