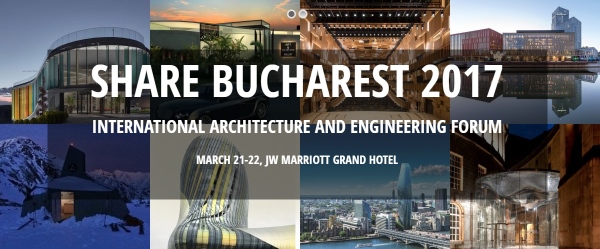 SHARE BUCHAREST 2017International architecture and engineering Forum
March 21-22 2017
JW Marriott Grand hotel – Bucharest.
Romsym data will be exhibiting VisualARQ 2.0 and Lands Design at the booth A3 during the Share Bucharest event that will take place next 21 and 22 March at the JW Marriott Grand hotel in Bucharest.
The event will bring together differents practicing architects and contractors in Europe, Asia and the United States of America, and will promote projects, achievements and recent best practice examples in architecture and construction industry.
The event is organized for architects and contractors, in cooperation with the national chambers of architects, architecture and construction institutions and associations.
Registration details…