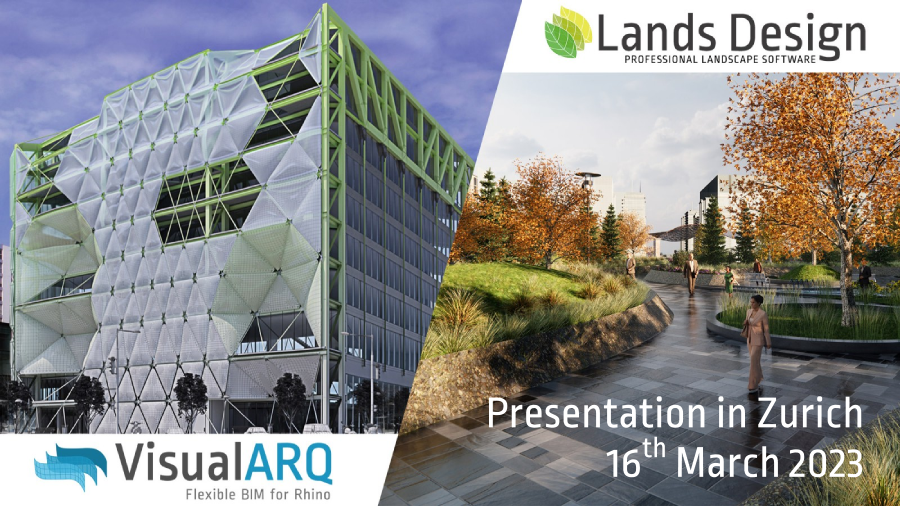 Join us on March 16th, 2023, at Visualisierungs-akademie in Zurich for a presentation showcasing VisualARQ and Lands Design, the powerful and popular plugins for Rhinoceros 3D.
Discover the main features of these tools and the latest development news. Francesc Salla, Product Manager at Asuni, will lead the session and offer an opportunity for Q&A and feature requests.
Ideal for architects and landscape architects, this lecture will showcase a cost-effective BIM solution for architectural planning and an innovative 3D and 2D tool for landscape architecture and terrain modeling.
This presentation takes place just one day before the Rhino User meeting in Basel