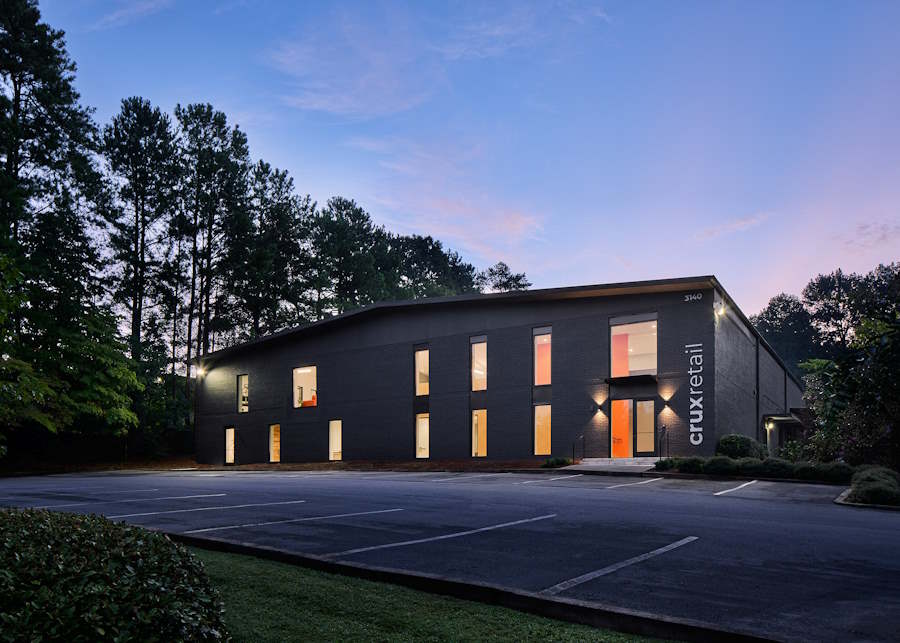 Studio Arcus, a renowned design firm, earned recognition at the 2023 AIA Georgia Design Awards for their exceptional project – the transformation of an industrial building into a state-of-the-art office and fabrication space for Crux, a dynamic company. This project stands out not only for its innovative design but also for the seamless integration of Rhino and VisualARQ throughout its conceptualization and execution.
The nondescript industrial structure underwent a meticulous renovation, evolving into an inspiring workspace. Despite constraints like a limited budget and a tight timeline of less than a year, the focus was on strategically removing unnecessary elements to streamline the design. The result is a two-story office that has been completely reconstructed to foster an open and intuitive environment. Working within the parameters of a pre-engineered metal building, the design maximizes natural light, creating a bright and uplifting workspace that mirrors the company's personality.
For Studio Arcus, Rhino and VisualARQ played pivotal roles in bringing this vision to life. These tools were utilized as a single standalone Building Information Modeling (BIM) software, seamlessly transitioning from the initial massing stage to clouded revisions. The comprehensive use of Rhino and VisualARQ encompassed everything from intricate details and schedules to tags and rendered views.
The decision to keep everything within a single software solution provided several advantages. It facilitated the presentation of design options to clients throughout the process while maintaining an updated BIM model. Rhino's speed and flexibility in design were complemented by VisualARQ's robust documentation and parametric capabilities. This streamlined workflow simplified the design, visualization, and documentation of intricate project aspects that would have otherwise been complex and tedious with alternative methods.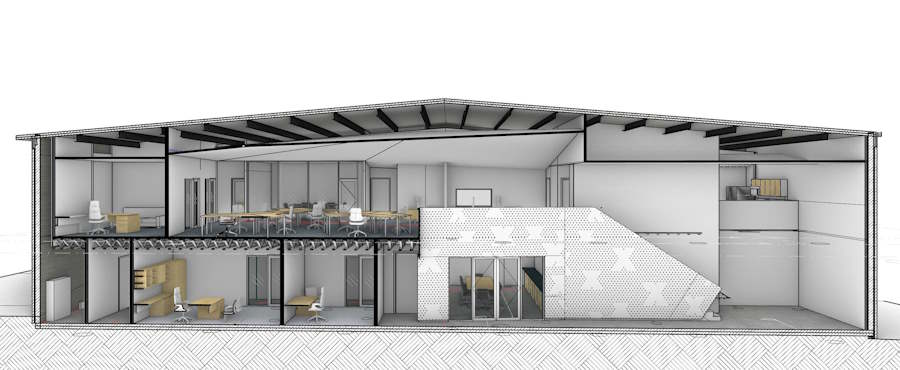 This project not only exemplifies the firm's commitment to excellence but also underscores the potential of Rhino and VisualARQ as indispensable tools in the realm of architectural design and construction, offering a unique blend of creativity and efficiency.
Explore the innovative Crux project by Studio Arcus further on their website at https://studioarcus.com/project/crux-retail/, and see more pictures and details about it at VisualARQ's gallery.