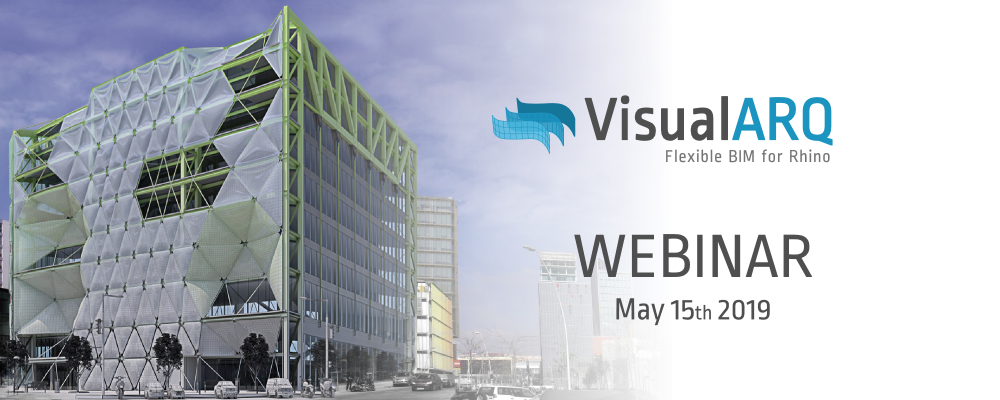 Flexible BIM workflow with Rhino, VisualARQ and Grasshopper
Wednesday, May 15th, 11am PDT
Sign up for this free webinar organized by
Novedge
to get to know an overview of VisualARQ "Flexible BIM" features it adds to Rhino and Grasshopper. You will learn:
How to work with smart architectural objects and create new custom parametric objects with Grasshopper.
How to automate design workflows using BIM elements with the VisualARQ Grasshopper components.
How to generate dynamic 2D drawings from a 3D model.
How to exchange models between Rhino and other AEC software with the IFC import and export features.
How to add custom data to geometry, generate BIM reports and export this data as IFC Properties.
Sign up for free here.