VisualARQ Zoo plug-in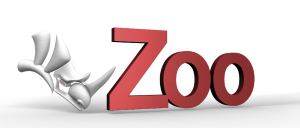 The VisualARQ Zoo plug-in lets you share VisualARQ licenses (product keys) among users on the same network workgroup.
The VisualARQ Zoo plug-in is available for Zoo 5 and Zoo 6:
Requirements:
Rhino 5 SR8 (or later) (32 or 64-bit)
Zoo 5 – License Manager (or later). (Download)
VisualARQ 1.8  or later
How does it work?
When VisualARQ is installed as a workgroup node instead of stand-alone, it works like this:
When a workgroup node starts, it requests a license from the Zoo.
An unused license is assigned to the node.
When a node shuts down, the license is returned to the Zoo license pool.
(Note: VisualARQ Zoo plug-in is not supported in Rhino 4.)