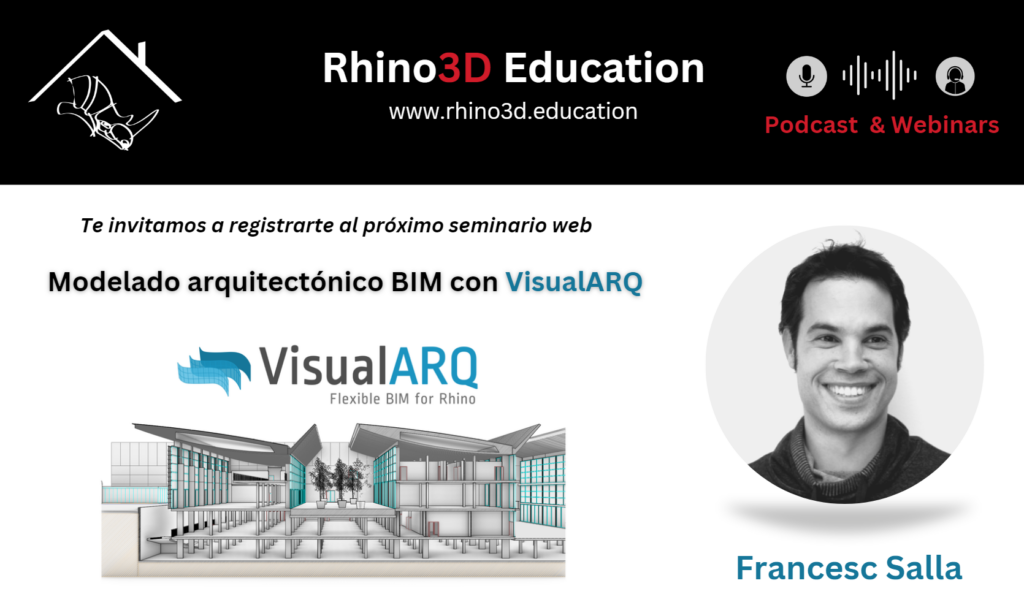 BIM Architectural Modeling with VisualARQ
When? Thursday, March 30nd, 2023.
Time? 10:00 am (EST) – Miami time zone
Where? Online live-stream via Zoom
Language: Spanish.
Free with prior registration
Rhino3D.Education and Asuni organize a new webinar on VisualARQ in Spanish, where you will discover the most important features VisualARQ adds to Rhino for developing BIM projects in Rhino.
You will see how to work with smart architectural objects, how to produce 2D drawings from your project, and how to exchange the models with other programs through the IFC file format.
The webinar will also show some examples of how VisualARQ integrates with Grasshopper, letting you create custom objects from Grasshopper definitions, automating design modeling tasks, and managing data on the geometry with the VisualARQ aware components in Grasshopper.
After registering, you will receive a confirmation email containing information about joining the meeting.
If you can't make it, Rhino3D.Education keeps recordings of their webinars so you can replay or watch them again!
Check previous webinars of VisualARQ here.